Small Freezer Trailers
Freezer Trailer For Sale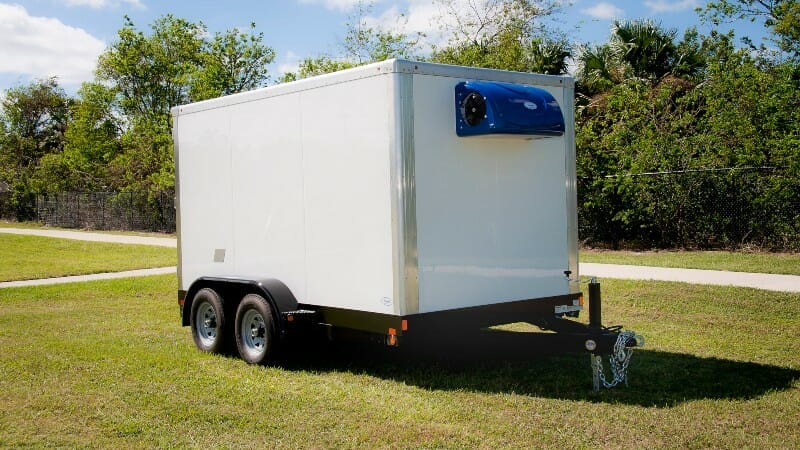 We design our trailers to be a cooler or freezer. You can set the digital temp controller built in to the refrigeration unit for your desired temperature range from -10 Fahrenheit one day to 35 degrees Fahrenheit the next day. All this with a 115 volt refrigeration unit. You will have no problem finding power for this one.
These trailers are a great back up plan for any emergency situation like a loss of power, natural disaster or walk in cooler breaks down at 5:01 pm on Friday night. Perfect for your next special event.
Pull Behind Freezer Trailer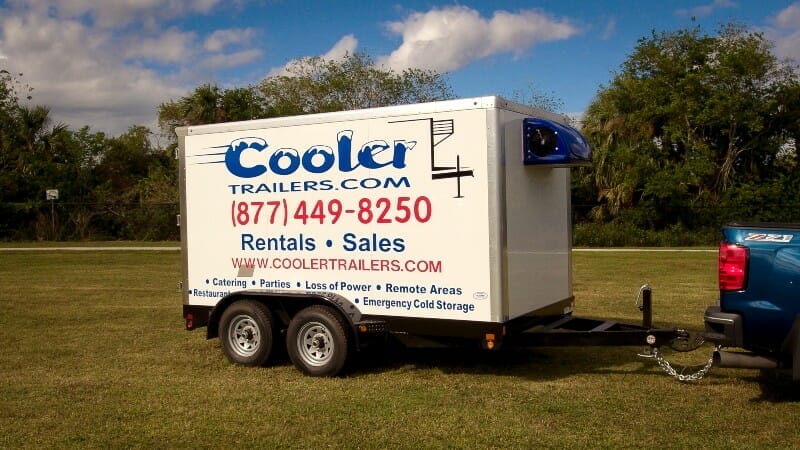 Just because we put our composite insulated boxes with four inch walls on a bumper pull behind trailer doesn't mean it isn't loaded with features. Our CAD drawn frames are designed specifically for our refrigerated trailer and strong enough to support a pallet duty floor.
That's not all – we also provide the strongest frame available on these types of trailers so your goods will be safe from damage or theft while delivering them to their destination quickly.
Insulated Refrigerated Box Process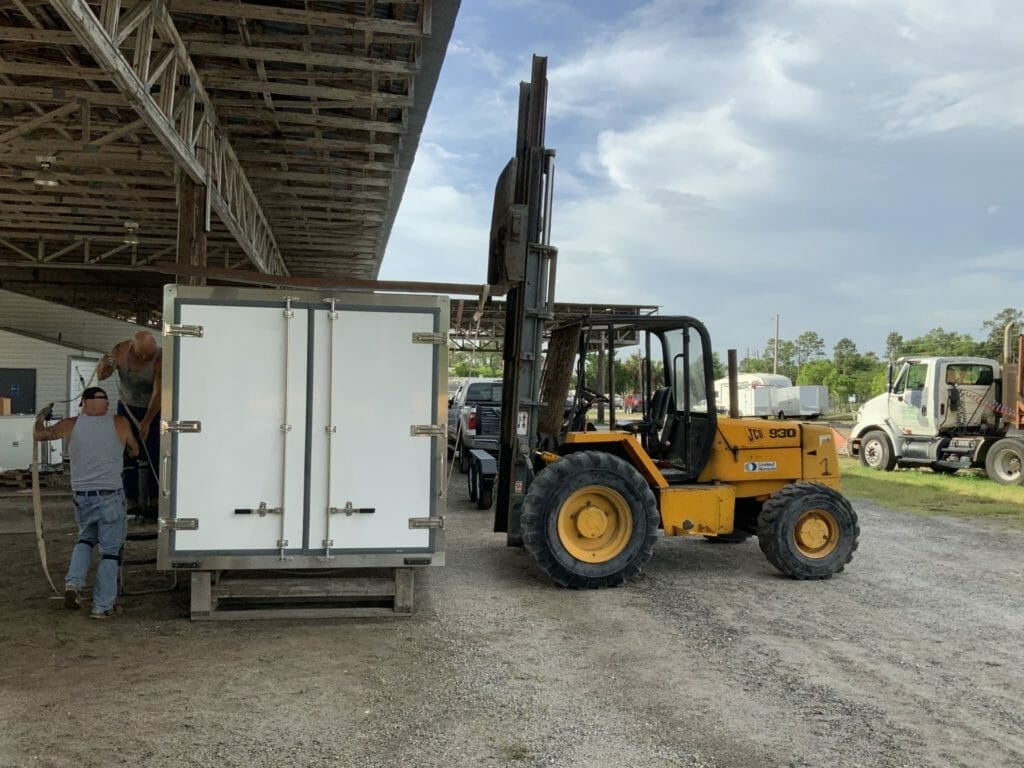 The durability and strength of our composite insulated refrigerated box are unmatched in this industry. We start with an insulated truck body, and instead of putting them on a truck chassis we put them on a bumper pull trailer which allows us to build the best refrigerated trailers on the market – you can be sure that your profits will grow for years!
Step 1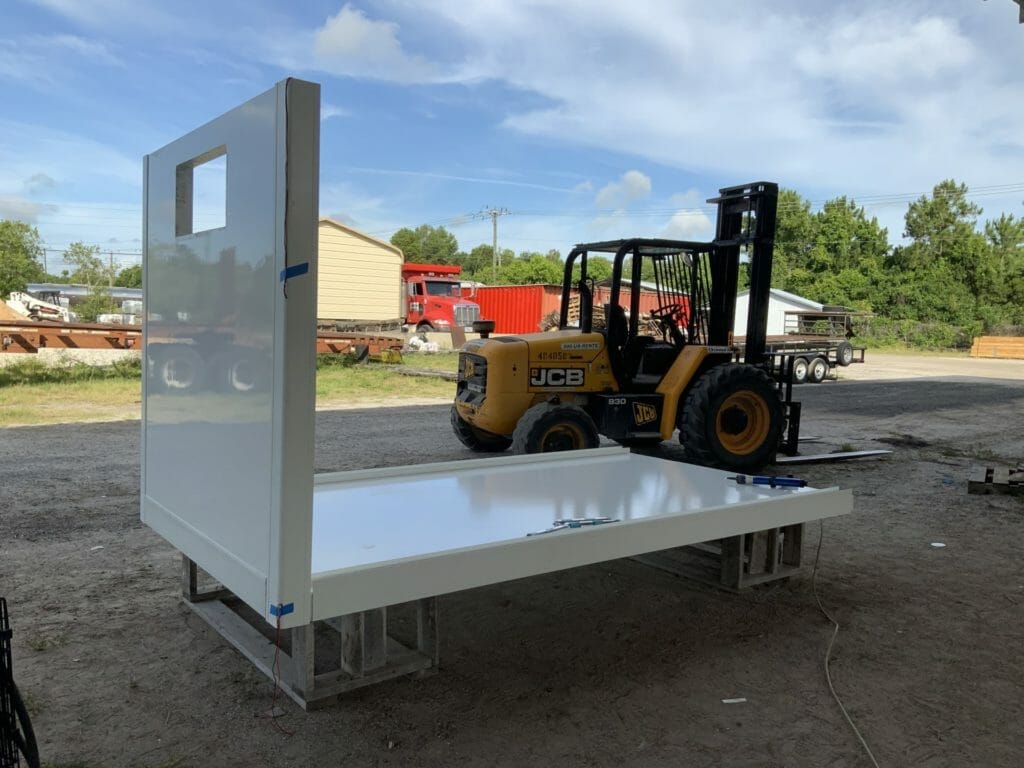 We start with a structural engineered pallet duty floor that can handle the weight and abuse. Aluminum base and kickplate make it a snap to keep clean.
Step 2
The polyurethane four inch walls with NSF and USDA Food Grade inside liner make sure to keep your frozen product safe.
Step 3
Stainless Steel Door Frame and EPDM Door Seals are key to making sure that your cold air stays inside and keep the doors swinging for decades.
Step 4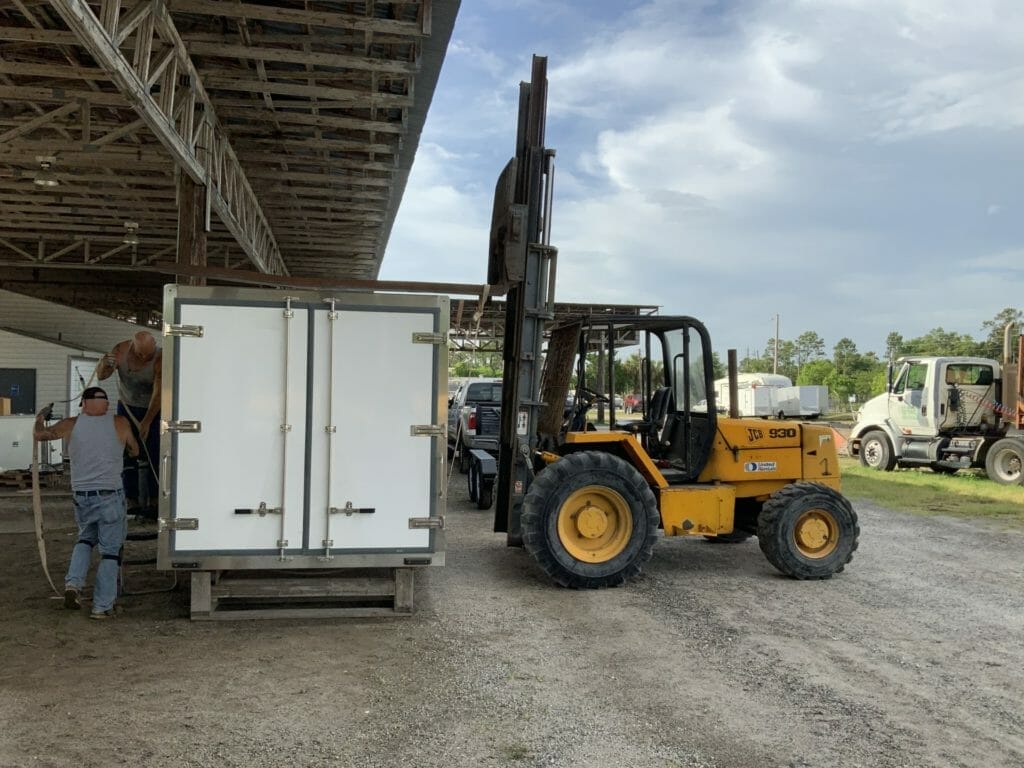 Finish trim out on box and install on CAD trailer designed specifically for out composite insulated truck bodies.
Refrigeration Unit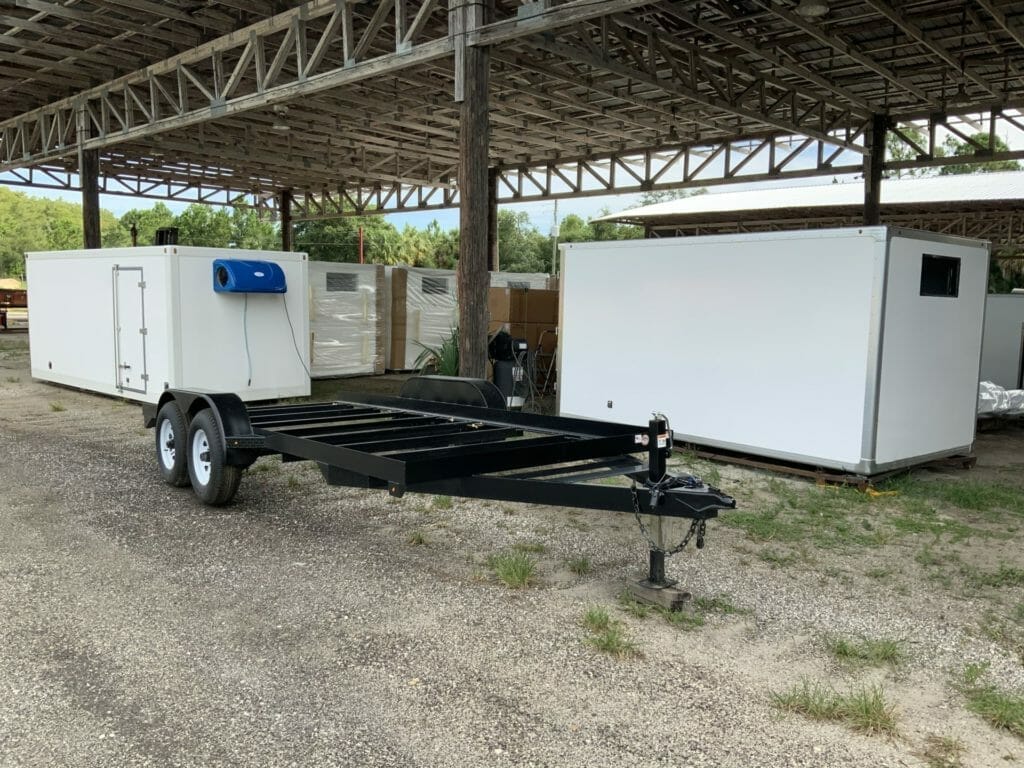 With our one piece 115 volt refrigeration combined with composite insulated truck bodies, you'll be able to transport your products in style and safety.
Our refrigeration unit features state of the tube and fin coils for optimal freezing performance as well as hot gas defrost, and a thermostatic expansion valve that will meter freon through out system ensuring proper cooling.
Major brands come here for testing because they know what sets us apart from everyone else: quality, efficiency and durability!
7×12 Small Refrigerated Trailer For Sale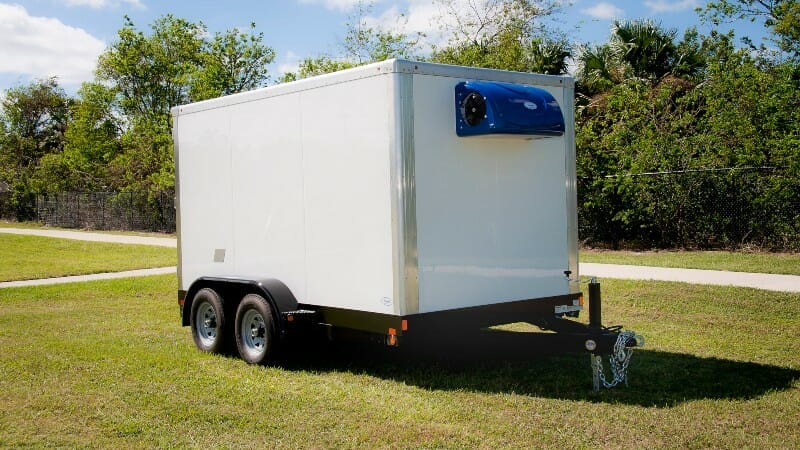 7×16 Small Refrigerated Trailer For Sale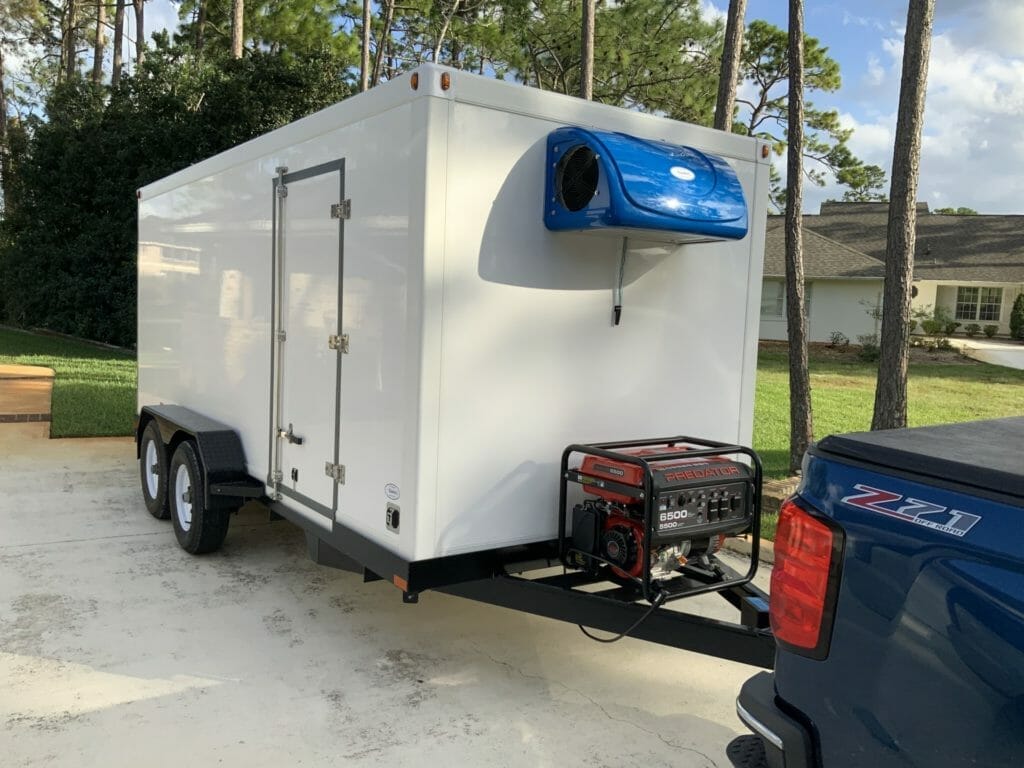 Benefits Of Our Trailers
Superior Build For Superior Results
One Piece Refrigeration Unit That Any Basic Mechanic Can Maintain
Save $$$ Over A Refrigerated Truck
Save 70% Off Insurance Cost
Our 5200 Lbs. Torsion Axles Give You 8000 lbs. Cargo Capacity
Best Resale Value In Market (Not Even Close)
Extra Income Stream From Rental Opportunities
Faq:
How do refrigerated trailers work?
Refrigerated trailers are easy to operate. Just set the digital temp controller and turn on the refrigeration unit. Depending on outside temperature the trailer will be ready to use in an hour.
Ours Freeze or Cool with 115 volt power source or use a generator while going down the road.
How cold can a cooler trailer get?
During the hottest months June, July and August in Daytona Beach we see -10 Fahrenheit.
What are refrigerated trailers called?
Reefer trailers is a slang term used in the industry.
How do you refrigerate a small trailer?
With a properly designed mono-block refrigeration unit that uses a low temp freon to get to colder temperatures.
How do you make a trailer walk in cooler?
The best refrigerated trailers are made as two separate parts. First part is an insulated truck body style box. That way the floor is completely sealed. Second part is with a monoblock refrigeration system that is designed for over the road transport.
Related Links